Last week after a bit of a slow patch, a stint of writers block perhaps, The Darns decided to call it a day. Yep, the band is no more; well, sort of.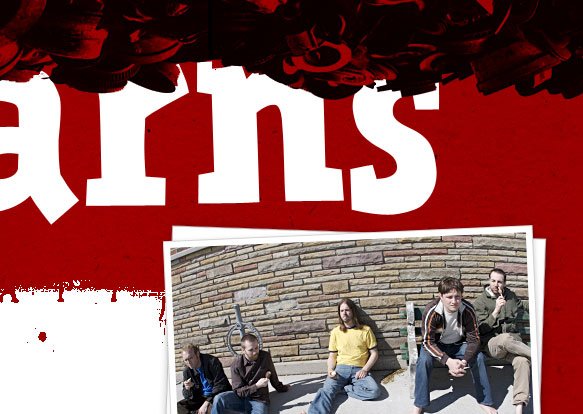 You can still buy all 3 releases from the band on iTunes or can order a physical CD copy of the band's last full release, "What It All Turns Into" from thedarns.com. We sold more than enough to cover manufacturing and marketing expenses so, for the foreseeable future they'll be on sale at a discounted price for anyone that wants one.
SXSW attendees can request one in the comments and I'll bring some along with me next month.
Now, back to the earlier sort of comment. Ed, Kevin, Tom and I are continuing on as a unit but shifting musical gears. We're simplifying and refocusing. It may be 4 of 5 members, but it will not be the same band. It's a fresh start.
Although we're debating what to do about a singer long-term, Ed has currently taken up the challenge while we focus on the task of songwriting. Starting fresh means leaving behind years of material, but that, ultimately will be a good thing for us.