They like us, they really, really like us! In all seriousness we were very pleased to find that we made it onto the wonderful, and highly inspirational Stylegala site today. We've received a small boatload of e-mails from folks all around the world (gotta love that internet) offering praise and we read and greatly appreciate them all.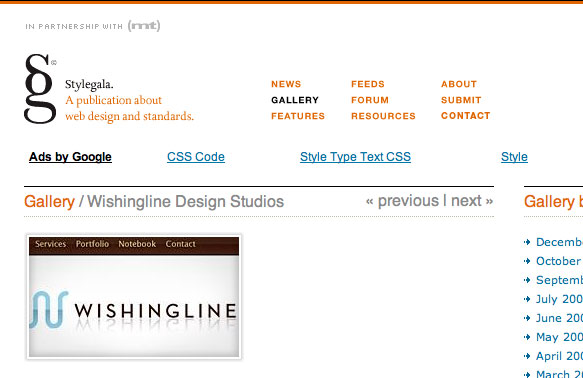 The Stylegala site was one of the ones that really solidified our decision to push the envelope a little by not restricting ourselves to even a 1024 × 768 screen size and to go a little further. Although designed for 1280 width, the site still comfortably fits into a 1024 window but with a bit of the logo cut off. That said, it still fits with our own identity — just look at our business cards.
Muchas gracias to John Peele for the kind words and David Dickerson for submitting the site!