We recently undertook a major renovation of our office space here in Toronto and are now finally finished and ready to show it off.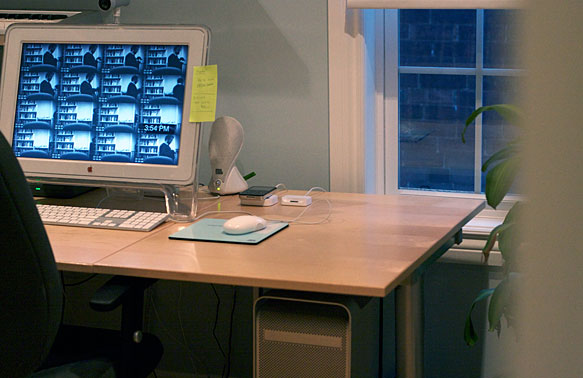 The major goals for the office were simple: increase the general workspace area, make better use of the space available, and incorporate some of the Wishingline visual identity via colours and furniture choices. Through this we ended up rewiring the entire office, put in new lighting, new windows, flooring and space-saving pocket doors. Nearly everything is new.
More photos coming soon.