In July I bought an iPhone while down in Austin on a business trip with the understanding that although I would be able to activate it, allowing me to use it as an iPod with WiFi functionality, the phone-related features would not be functional until someone figured out how to un-tether the device from AT&T so that it could be used on the networks of other, non-US carriers such as Rogers in Canada.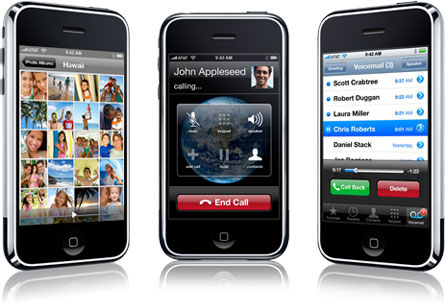 In late August, the iPhone was unlocked by a group of industrious hackers. The unlock process wasn't that simple, but certainly nothing insurmountable for those with a bit of technical knowledge, and made easier shortly after by the release of GUI tools to accomplish the task.
The various tools developed by those interested in the iPhone as a new platform, and otherwise unsatisfied with Apple's web-oriented SDK, allowed the installation of additional applications on the device — both commonly used open-source applications and software designed just for the iPhone thus making the device even more appealing to many. Games, servers, ringtones, theme customizations and more.
Everything was golden until last week when Apple released a new version of the firmware software for the iPhone which would, in essence, cripple hacked phones. Although this was not unexpected, it essentially sent that group of hackers back to the drawing board to find new methods to activate and unlock the device.
The reason I can live with my iPhone as-is for now is simple: there's no official word on a Canadian launch of the device. Unless a new method of activating and unlocking the device are developed, I will not be upgrading my iPhone to version 1.1.1 or newer.
My speculation is that by the time Apple and Rogers, the only carrier in Canada with the network capabilities to handle the iPhone (can you say lack of competition?) come to any licensing and marketing agreements, a second generation device will be on the market or near ready for release.
At that point or whenever there is an official release in Canada, moving to an un-hacked, official device will (should) be as simple as purchasing a new iPhone and inserting my existing SIM card from Rogers or getting them to switch the SIM associated with my account. This should mirror the process existing AT&T customers went through when they switched to an iPhone. I do not expect that an existing device purchased in the US will function, even with a valid SIM card.
At least I hope it will be that simple.
The real problem as I see it, ultimately, is two things: Rogers and Apple. There's no cellular competition in Canada. There's Bell, Rogers, and Telus. Rogers owns Fido, so they don't count. Neither Bell nor Telus support GSM so they're immediately ruled out, leaving only Rogers as a possible carrier. To some extent I think this puts Rogers on the high ground in negotiations, not Apple.
As most Canadians using any kind of smart-phone, mobile carrier data pricing is off the charts, something a lack of competition does not help. $20 a month for 5MB of EDGE data is shameful and unrealistic.
This presents a problem for Apple because they need to force a sea change in how data plans are priced on the chosen carrier here in order to make the iPhone appealing to both existing and new customers. I don't expect people would stand for an iPhone-only data plan that is miles better than those offered for other devices.
Time will tell how this will all play out in Canada but for now I will continue to happily chirp away on a 1.0.2 firmware version of the iPhone. Oh — and yes, the phone part is actually good. I'm considerably happier with it than the Sony Ericcson device my SIM card came from.