2008 is already looking to be a big year for Wishingline. Projects scheduled throughout the year are piling up at a feverish pace, plans are being made and there's a lot of behind the scenes activity going on.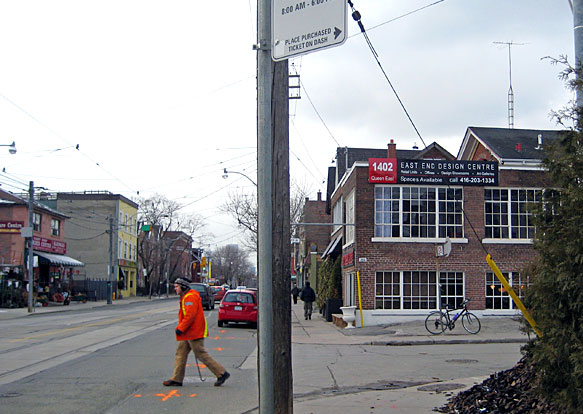 The first item being that, yesterday, I picked up the keys to a new studio space on Queen Street East at Vancouver Street. There's a bit of minor renovation work, painting, packing and unpacking to do, but the plan is to be in the new space full-time beginning in March. Just in time to disappear briefly for SXSW in Austin, Texas.
And if that weren't enough, earlier this week I hired a fantastic new account manager who'll be coming on board sometime in mid-to-late March. A more official announcement with actual details will come later.
The search for designers is still on and I haven't forgotten about those who have sent in their resumés and portfolio links. The call-back list has been whittled down from the 100+ submissions I've received so far and I expect to begin to respond to those selected in the next few days. Thanks for your patience!