Yesterday, SXSW announced the finalists for their annual Web Awards and guess what? The Wishingline designed and developed site for FiveRuns has made the short list under the CSS category! Needless to say I'm excited and frankly, just honored to be nominated.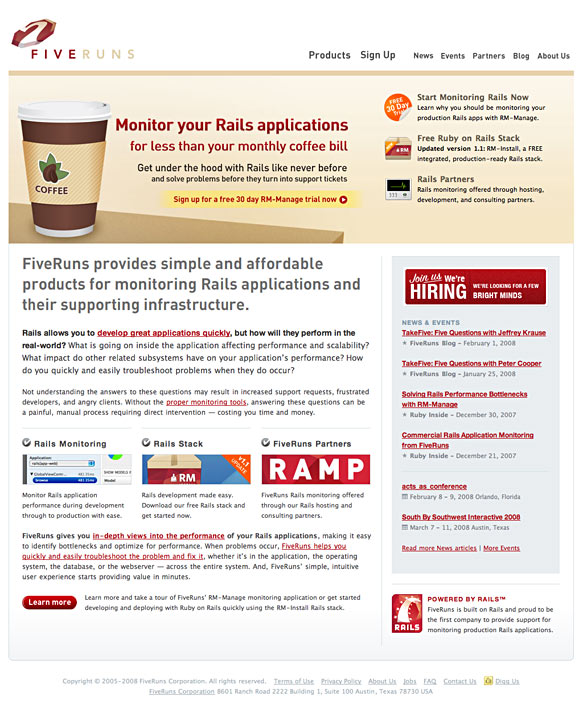 The FiveRuns site (the one nominated) has undergone many changes since it's inception back in 2006 — from a tiny pre-beta release site developed prior to the launch of FiveRuns' flagship Manage product to the much more fully realized site that exists now. Of course there's more to come in 2008.
Even though I don't really expect to win (that's the politically correct thing to say right?), I suppose I should write an acceptance speech just in case… :)
The Interactive Web Awards will be handed out by emcee Eugene Mirman on Sunday, March 9th at the Hilton Austin Downtown.