SXSW Interactive 2008 is almost upon us - only a couple days left before a large part of the population of design/web and interactive geeks from around the world descend into Austin for a 4 days of panels, parties, and socializing.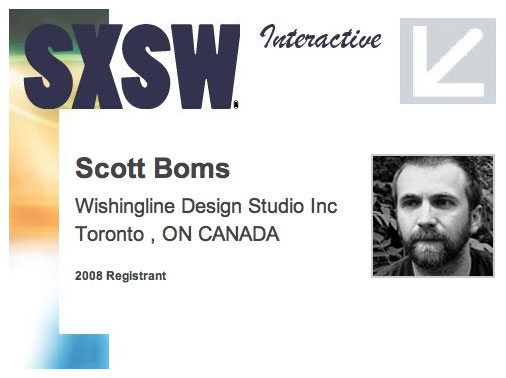 The new (yay!) Wishingline Design Studio, Inc. office will be closed while I'm away for the conference and to spend some time with clients, but I'll do my best to stay on top of e-mail and voicemail.
And if you happen to be in Austin for SXSW, please do say "hello". Ask nice and I might have a button or two for you as well.