Our planned move of wishingline.com along with a number of other domains to our lovely new slice at Slicehost didn't go entirely as planned a couple weeks back due to a significant memory leak discovered when attempting to rebuild the Notebook.
The problem, after a few hours of debugging was found to be a broken version of ImageMagick installed on the slice which resulted in memory usage going through the roof, excess swapping and services crashing. All in all — very bad things.
On Friday night though, after a few additional minor changes and tweaks to the site, we finally flipped the switch and everything is now (we think) running smoothly at Slicehost. Most things should be a bit snappier too as a result of some simple under the hood server optimizations performed in the process.
Here We Grow Again
It's been a crazy year all around, and although we weren't planning on expanding Wishingline beyond myself and Anna this year, particularly during the summer, the absolute necessity to do just that made itself abundantly clear. We were slammed, as Greg would say.
Hello!? Recession? What [kitten parade] recession?
And so enter _the new kid: developer, code wiz, dude with the 'stache, and all around man of the intertubes — theinterned himself — Ned Schwartz!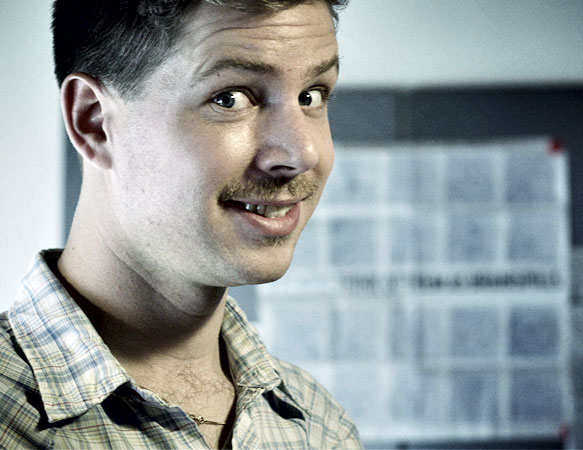 We first met Ned interned back in June during our Lunch 2.0 event where he obviously made a good impression on us. As it turned out, Ned was the first, and only person we got in touch with when we realized we needed to bring in the big guns.
As the song goes (don't sue us Huey Lewis) — "Who ya gonna call…?"
Aside from his keen wit and wacky sense of humour, Ned brings truckloads of experience and a sharp, thoughtful mind. Even though he's only been with us a week so far, he's been kicking ass and taking names. Frankly, we don't know what we did without him!