2008 has been a fantastic year for Wishingline.
Scott took the leap from freelance designer to small business owner, a decision that I'm sure has had it's nerve-wracking moments along the way. I was thrilled for the chance to join him in March leaving my cushy, but increasingly uninspiring marketing job for the opportunity to learn about a side of the design industry I barely understood (…and learn I have). In the summer, developer extraordinaire Ned Schwartz joined us, bringing his wealth of knowledge in Javascript, AJAX and a ton more acronyms into the fold.
We've also been lucky to have had opportunities throughout the year to work with our good friends Brian Warren, Luke Dorny, Neil Lee, James McNally, John Martz and Theresa Neil.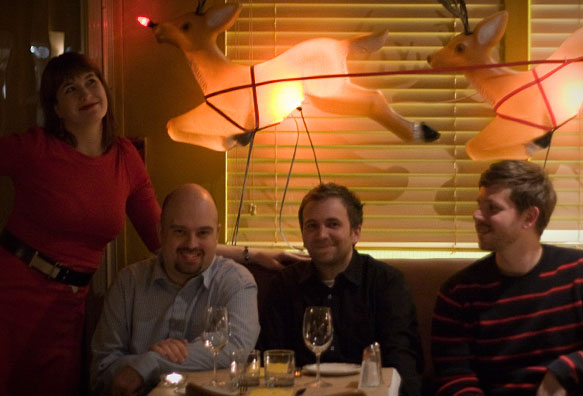 The year brought new friends, awesome clients (both long-standing and new), and while we're not able to talk about most of the projects currently in development (pesky NDAs), we'd like to express our sincere gratitude to everyone who's helped make this year so special. We'll tell you about the ones we can shortly.
We've got big plans for 2009 which we can't wait to share including a new wishingline.com (finally!). So until then, on behalf of Scott, Ned, Shawn and myself — we hope you have a Merry Christmas, Happy Chanukah, Kickass Kwanzaa, Splendid Solstice and very happy New Year.