One of the things I hoped would dominate a significant portion of my free time outside of the office in 2008 was reading. I've always had a real love of books, despite what anyone says about the decline of reading. Considering the sheer number of books purchased over the course of the year, I did ok, but not great. The pile of books never seemed to shrink — in fact, quite the opposite was true, though not for a lack of trying.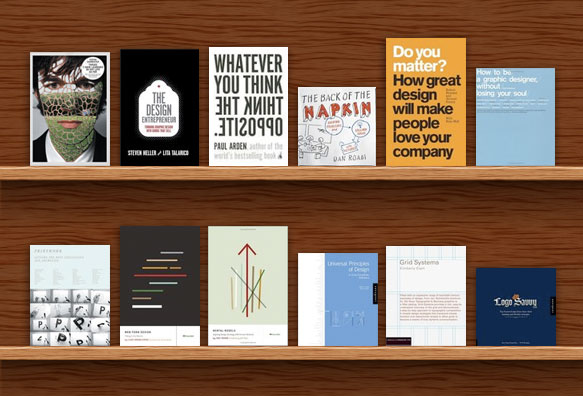 In order to get off on the right foot in '09 though, I'm going to attempt to be a bit more methodical about my reading habits. This means blocking off a specific portion of every day to get through an already growing list of books. 30 minutes to an hour a day is all I really need to make a serious dent. The books shown above, while entirely design or business focused are just a sample of those on "the list". I've got a few trashy novels and the like to break things up such as The Road and the last book by High Fidelity author, Nick Hornby.
What's on your reading list? Are there any good (design or business) books I should pick up? I'd love to hear your recommendations — just drop a note in the comments. Oh, and happy new year!