With everything that's been going on lately, my third trip down to Austin for SXSW couldn't have come at a better time. I definitely needed a break and some time to decompress.
In every sense: mission accomplished.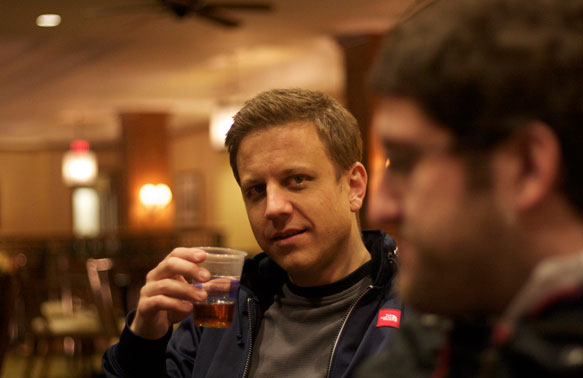 I was largely offline while in Austin. I didn't bring my MacBook and it was often challenging to get connected on my iPhone since roaming data rates are insane (thanks again Rogers and AT&T). The often spotty wifi access didn't help either. Despite that, being somewhat disconnected much of the time was refreshing — I think we'd all benefit from doing it more often.
Bigger, yes. Better?
Although I didn't expect it to be bigger this year given the current economic climate, SXSW Interactive indeed was. Whether the conference itself was better than previous years though is still largely up for debate. Reports seem to indicate some good, a little bit of awesome and a whole lot of "meh" which isn't really any different from previous years.
I honestly spent more time connecting with friends, both old and new than I did going to panels. I can count the number of panels I attended on one hand, but the ones I did were all enjoyable. Not mind blowing but enjoyable nonetheless.
It's Made of People
SXSW has definitely become much more important to me (and many others) for the things that happen outside the conference sessions than in them. So much so for some that they didn't bother to even get a conference pass this year, something that I would hazzard a guess will increase a bit more next year.
As this was my third year attending, having time to reaquaint with old friends I may not have seen for a year or more was great and getting the opportunity to meet so many more again proved to be well worth the cost of spending a week in Austin. Still, there were many faces missing this year and people I didn't have a chance to find or chat with.
Now that the 2010 dates have been announced (March 12th—16th), if you're thinking of attending, you mind want to consider skipping the conference pass and just hang out in the hallways or at Halcyon or Gingerman. I know I am. That's where you'll likely find a lot of us anyway.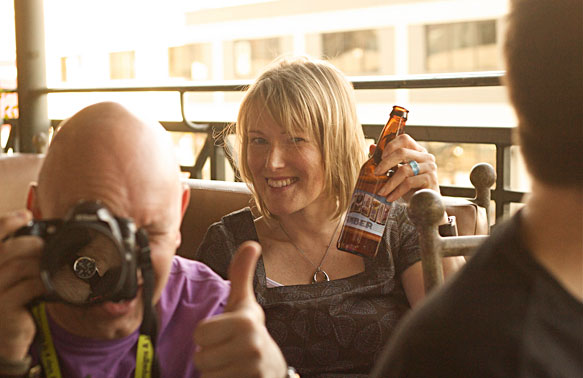 More photographic evidence of my time in Austin at SXSW is available for your viewing pleasure at Flickr. On a side note — if you didn't get a chance to see Gary Hustwit's new film Objectified, do yourself a favour and make a point to.
Now that I've been back for about a week, caught up on work, the big iPhone OS 3.0 announcement and everything else going on in the web/design world, I've started to dedicate some time to reconnecting with a few of the things I've had sitting on the backburner or that will help me build up the momentum I need in planning what's next.
First up: writing more and getting back on my book reading bandwagon. Two blog entries this week alone so I think I'm off to a good start.