I've always been a sucker for good cover songs. It might be that it's a great way to learn about writing songs since it forces you to think about structure and how the nuances of a song sometimes really hold it together. They're also just fun.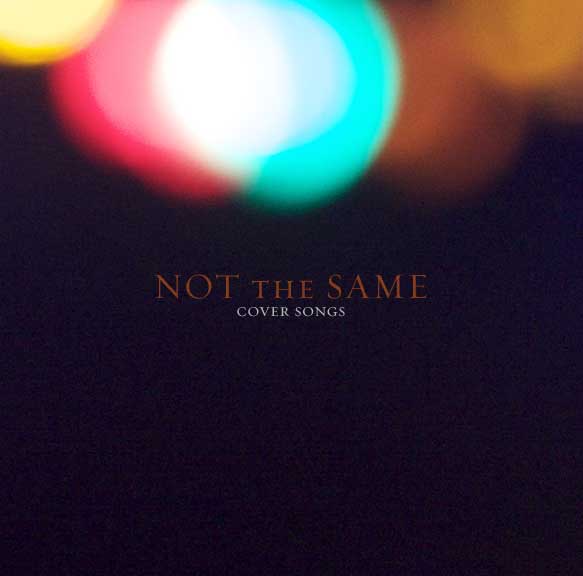 Most of the time covers follow the originals pretty closely, but on occasion they end up barely recognizable. It was with that in mind that I tossed together another digital mixed tape.
Download 'Not the Same' (83.9MB m4a bookmarked format)
Power To The People - The Minus 5 (original by John Lennon) - A beefy, bouncy feedback-laden cover featuring

R.E.M.

guitarist Peter Buck.
Raindrops Keep Falling On My Head - Ben Folds Five (original by Burt Bacharach) - Still as catchy as you remember — just wait for the fuzz bass and the crazy ending!
Cortez The Killer - Matthew Sweet (original by Neil Young and Crazy Horse) - A resonably obscure live cover which I've had kicking around for years and that I still prefer over the original.
I Want a New Drug - Apostle of Hustle (original by Huey Lewis and the News) - Probably the most oddball pick of the lot. A weird, groovy ride. The bridge solo guitar lick is worth the price of admission alone.
Sister I'm a Poet - Colin Meloy (original by Morrissey) - Acoustic studio version from a rare 5 song EP released as part of a solo tour by the Decemberists frontman.
Gouge Away - Hayden (original by The Pixies) - A very raw, growly 1996 B-side.
Christmas Card from a Hooker in Minneapolis - Neko Case (original by Tom Waits) - I think the first time I heard this was in an extra curricular philosophy class I took in high school. The teacher had a thing for existentialism and Tom Waits.
Please, Please, Please Let Me Get What I Want - She & Him (original by The Smiths) - A Smiths tunes plus indie darlings Zooey Deschanel and M. Ward is a combination that can't go wrong.
A Forest - Josh Rouse (original by The Cure) - A very odd song but a good one nonetheless. There's at least one recording of my old band covering this floating around the internet too.
Bad Time To Be Poor - The Weakerthans (original by The Rheostatics) - Let's just call this my attempt at squeezing in a double shot of Canadian rock.
One More Dollar - Glen Phillips (original by Gillian Welch) - A stripped down solo acoustic cover of a little folk tune by Gillian Welch and her partner David Rawlings.
For What Reason - Emm Gryner (original by Death Cab for Cutie) - I forget when I clued in to what song this was but there's something gripping about the sparseness of hearing it with a female voice and played entirely on piano.
History Never Repeats - Eddie Vedder (original by Split Enz) - Lucky number 13. I suppose this is really only half a cover since both Neil and Tim Finn who wrote the song sing on it along with Eddie Vedder from Pearl Jam. It's from a Pearl Jam fan club single in case you were wondering.
Bonus points if you can identify all the songs in medley of track 14 (unlisted — it's a surprise).
Left on the cutting room floor were covers of David Bowie, Dolly Parton, Vic Chesnutt, The Beach Boys, The Flaming Lips, Rush, The Beatles, The Band, Richard Thompson and more — which perhaps suggests a Part Deux?