It's hard to believe it's been about six month's since Luke, Carolyn and I launched Ligature, Loop & Stem (and of course with help from our good pal Grant). It's also hard o believe how busy we've all been since then and how guilty I feel that there's been almost no time at all to dedicate to any of the long list of ideas I've got for the next LL&S releases.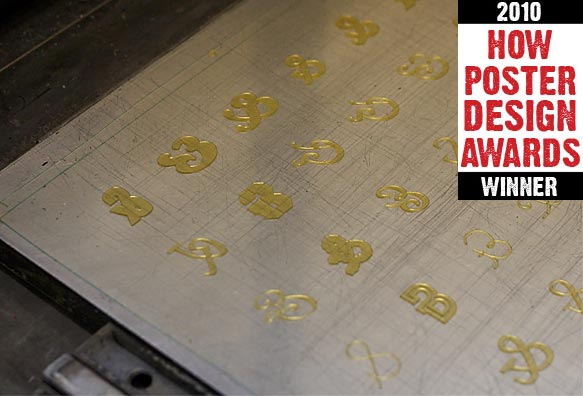 But that's slowly changing and things will get back on track. That said, we were all pleasantly surprised to find out the other day that the Ampersand Print was selected as one of the 10 winners (out of about 800 submissions) of a 2010 HOW Poster Design Award.
I'd say the award is further validation that we're on the right track with the idea in the first place. We're in good company with the other winners too — a hearty congratulations to each of them as well.
To quote competition judge Steve Hartman,
Overall, I was impressed by the posters I was given to review. In the end, I picked posters that met three criteria: What did it do for the overall brand of the organization (if applicable)? Was it something I wish I had designed? Would I hang it on my wall? I have to say that what I chose fits all three. Really nice work, all around.
Thanks to Steve and the fine folks from HOW from all of us involved in LL&S.