There's a lot I could say about SXSW, but others have already written pieces that echo my own sentiments about the conference this year.
Simply put, SXSW has arguably outgrown it's effectiveness as a design and technology conference in spite of itself. It's too big, too uneven, and perhaps, even too corporate. On the other hand, because it's size, it's helped foster something else entirely — what you might almost call a resistance.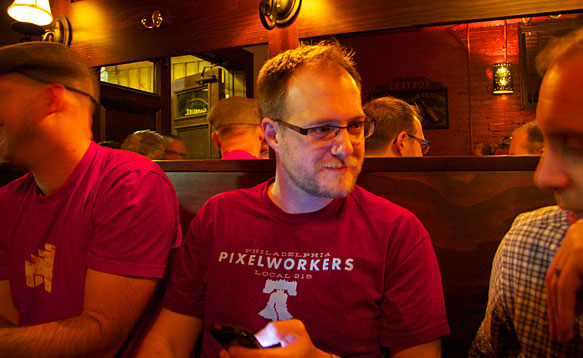 The last two years have seen a growing group forsaking the official conference almost entirely, instead travelling to Austin during that same period to join friends and peers in small, usually informal gatherings, frequently at many of Austin's popular coffee houses, pubs or restaurants to share knowledge, ideas, have a laugh, or just to catch up with each other and discuss the future.
There's reasons why I think this is important, though Josh nails it:
I love meeting new people and connecting with old friends. I love talking about all the crazy stuff we do and what it means and why we do it and how we can do it better and how we can actually make the lives of others better by sharing our ideas and making things and being genuine and opening up to one another and buying rounds of beer for people we don't know and getting to know them and coming up with crazy, goofy ideas that just might work and practicing a whole new type of alchemy: converting bytes and bits of virtual connectedness into actual, physical relationships that mean something.
Although I love Austin as a city, it's those relationships and that open sharing of ideas that keeps me going back every year. Strengthening existing connections and making new ones. It's what the web is made of. It's what life in the real world is made of.