Letting something you've created go free into the great unknown of the world is scary. Anything could happen. Nothing could happen. The latter often being the worse of the two options. Today was one of those days. One of those great days — and there are a lot of people responsible for making it that way.
Today saw the start of pre-orders for the second flight of the popular (and sold out first edition) Typographic Lesson Plan by my LL&S cohorts and I, and the ceremonial letting go of a new thing into the world.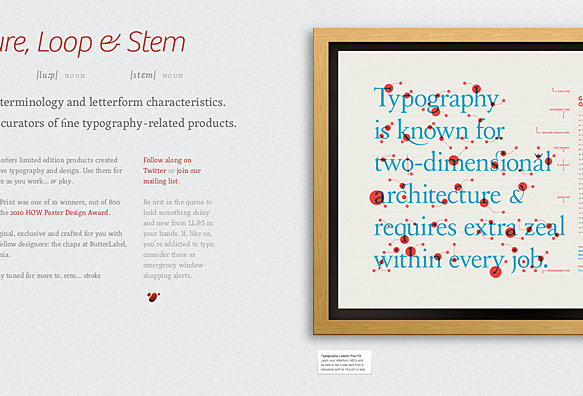 Flipping that switch from "coming soon" to "available" is scary. Every time. Nothing's real until it's out there, until we're really on the hook for something other than to ourselves. That people are there each time, waiting, is still surprising and amazing. It's equal parts exhilarating and humbling.
This particular piece is a milestone for us, in part because the first edition was so popular and sold out as quickly as it did, but more importantly because it's given us a chance to come full circle on something we talked about when the original letterpress edition was released — to set some aside for educators.
From day one, we've tried to imbue an educational angle on the various pieces we've produced, however simple. Whether it's adding historical context — knowing not only the name of a typeface but also who designed it, who distributed it, and when, but also in producing artifacts that can help pass on knowledge for the benefit of anyone who comes in contact with them.
And so, after what's been a whirlwind day, I want to take a moment to say thank you.
Thank you to everyone who purchased a print today, tomorrow and may sometime in the future. Thank you to the educators who've put in a request for one of the special unnumbered prints that are being set aside just for them — we'll be getting back to you about those soon. Thank you to everyone who tweeted and retweeted about the launch. And of course, thank you to the dapper, steadfast, and bloody amazing and indispensible LL&S crew — Grant, Luke and Carolyn.
Order the second flight edition here — pass it on.