The devastating earthquakes and tsunami that recently ravaged Japan ushered a call to arms for designers to contribute to worldwide relief efforts, and for the fifth time, the Society of Typography Aficionados (SOTA) leapt into action to launch Font Aid V: Made for Japan — to collaboratively create a font whose sales proceeds will go directly to the relief efforts in Japan.
The money raised through the sale of this font will be distributed to organizations such as AMDA International and is being facilitated by SOGO Japan, led by type designer Neil Summerour who has a long, personal connection with the country.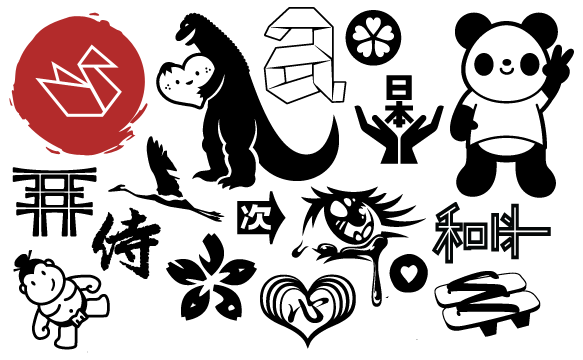 More than 300 designers from 44 countries submitted the over 500 glyphs which will comprise the font, now dutifully being assembled in FontLab by Neil Summerour and Grant Hutchinson. Once completed, the OpenType font will be for sale through several distributors for a mere $20. SOTA also hopes to produce a printed specimen booklet which could accompany the font and which will include additional information about each participating designer and their glyph(s).
As was the case last year, it was an honor to design a glyph (in red above) for inclusion among such illustrious company. And while Ligature, Loop & Stem is working out what we're able to donate in addition to supporting SOTA, I whole heartedly ask that you share this with your friends, co-workers and fellow designers. Buy a license for yourself, buy one for a friend, and encourage others to do the same as soon as it's available.