Monday marked the start of Polaroid Week and I'm taking part for the first time this year (despite missing the first day due to travel). As I've done the last couple years when travelling, I had my trusty SX-70 with me in New Orleans and was shooting a mix of older expired 600 film that my bud Brian Warren had brought down for us to use along with a range of film from The Impossible Project including the new PX-70 Color Shade which is easily their best yet.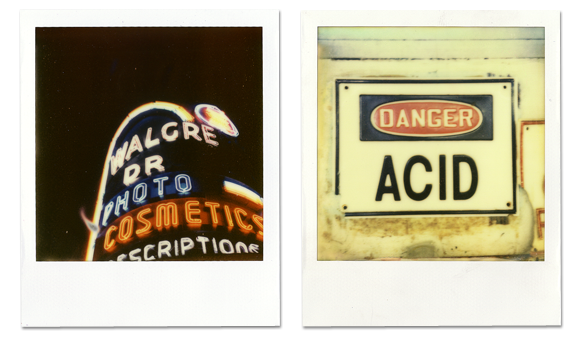 You can see all the contributions in the Flickr pool, or follow along on Twitter and Facebook.
A few words about The Impossible Project
I've owned a Polaroid camera of one type or another for probably longer than I remember though it's only been during the last couple years that I've started to find myself interested in the medium again and excited about what the The Impossible Project is doing, particularly Annie and Dave who I had the opportunity to meet last year while in NYC on my way to Connecticut.
Annie and Dave and the rest of the Impossible team get customer service like few companies. They frequently going above and beyond to take care of customers. They've certainly helped me on more than one occasion — and have my utmost gratitude and respect for being so constantly wonderful. I can't think of another company who would ship me something overnight and keep an eye on the order themselves to ensure it got to me. There's just not enough nice things I can about them.
As an aside, if I can offer one simple piece of advice — do yourself a favour if you ever plan on visiting the Impossible Project Space in New York — take the elevator!