Today marks the the one year anniversary of my move to northern California, my first day at Facebook and the first step in a journey that so far has never been dull.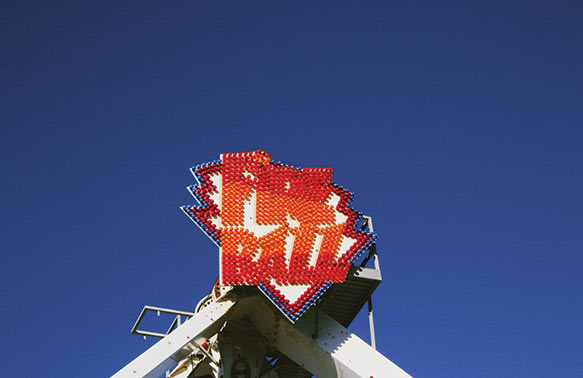 In that time I passed quickly through orientation and hit the ground running on two projects which shipped within my first six months on the job, visited Seattle for An Event Apart, moved from my initial home base at the Sheraton in Palo Alto to a short-term apartment, walked a lot (note: cities along the California peninsula are not really designed to make walking all that easy), bought myself a new bike from Mission Bikes and started riding to and from the office 4 or 5 times a week (approx. 20 miles roundtrip), and after a difficult and tiring search, found a fabulous house in San Carlos and moved again at the beginning of May.
After getting settled (meaning: a new bed, couch, and setting up internet access and other utilities for the house), I started researching and preparing a talk I gave at Typecon in Wisconsin on Quentin Fiore's design work with Marshall McLuhan and Buckminister Fuller and slowly getting ready for the family and all our stuff to arrive.
That week-long visit to Wisconsin, aside from being full of good friends, laughs, drinks, and of course amazing talks, also included a fabulous day drawing letters with Neil Summerour, Corey Holms, James Todd, Laura Worthington and many others plus a day trip to the Hamilton Wood Type Museum.
Immediately after returning to California, my family finally arrived and we adjusted to our new surroundings including Gillian starting first grade and turning 6. Thankfully we found a new groove without too many tears.
In September, I spent a weekend with my friend Naz at New Bohemia Signs in San Francisco learning the basics of sign painting. I haven't had as much time to practice as I would have liked since then, but am gearing up to do more very soon.
September, October and November saw us venturing out more to explore San Francisco and the surrounding bay area — including a stop at the San Francisco Center for the Book for their annual Roadworks Steamroller Print Festival, a visit to Muir Woods, canoeing down the Russian River, a long weekend away to visit Monterey Bay and Santa Cruz. Oh, and more work for me.
By the end of the year, I had shipped a considerable number of projects across a diverse set of cross-functional teams, learned a lot, and even performed with pals Greg and Everett at the Facebook Design holiday party.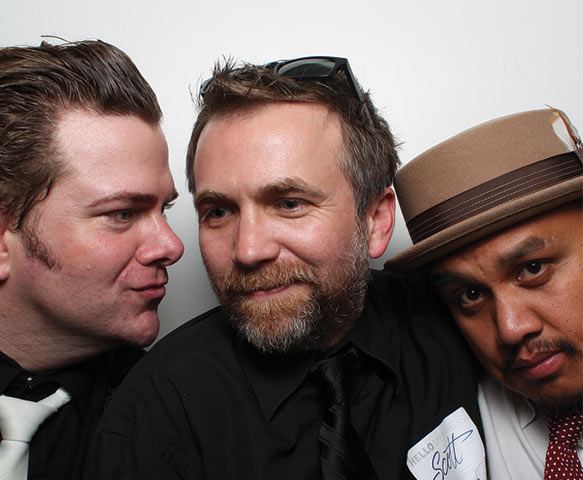 The end of the year also saw a number of departures from the team. While in pretty rapid succession, these changes and the challenges that have come with them have brought the team closer together and made us more resilient. The transition into the new year definitely hasn't been easy but it's definitely not been dull.
While I'm thankful for all of the fun, excitement and opportunity the last 365 days has offered, I'm honestly looking forward to a few uneventful moments in a pool with a tasty beverage real soon. Oh, and maybe soon being able to properly talk about the release of the thing I've been pushing for over the last couple years and which finally got greenlighted at the end of last year. Soon. I think. Then maybe I'll even finish one of the 10 or 12 failed redesigns of this site.