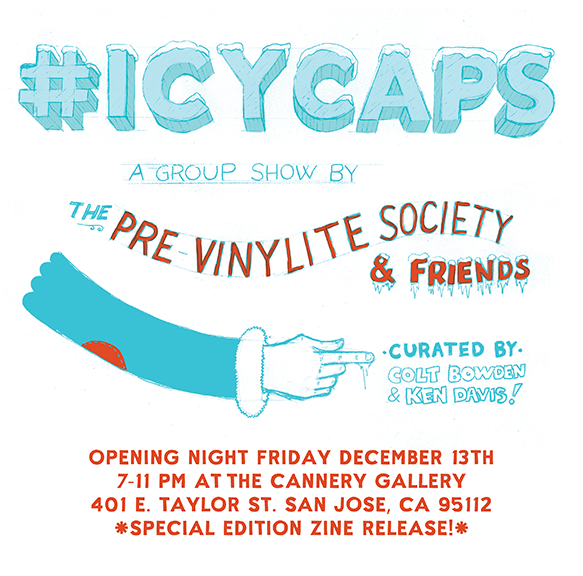 If you like type and lettering and just happen to be in the Bay area mid-December, I'll be participating in a group exhibition show being assembled by the Pre-Vinylite Society and curated by Colt Bowden and Ken Davis.
I'm seriously excited and honoured to participate among a who's who of the sign painting and lettering worlds. The theme for the show is #icycaps — you know, fun snow capped type often found on the side of ice cream trucks and grocery store ice boxes. A perfect theme and just in time for the holidays.
The show opens on December 13th (between 7-11 PM for the opening) and will run until late December at The Cannery gallery at 401 E. Taylor Ste. 150 in San Jose, CA. Individual hand painted signs and other pieces will be available for sale during the run of the show.
In addition, a special issue of the fabulous How to Paint Signs and Influence People zine will also be launching at the event. Previous issues are still available from Colt's Etsy site. Highly recommended!