Apparently I've been busy since I last posted here over six months ago… Once again I'm excited to be sharing the Typecon stage with an always impressive lineup of speakers and friends such illuminaries as Matthew Carter, John Downer, Tobias Frere Jones (!), Jackson Cavanaugh, Silas Dilworth, Mark Simonson, Nick Sherman, Dustin Senos and of course my good pal and Butter cohort, Brian Warren.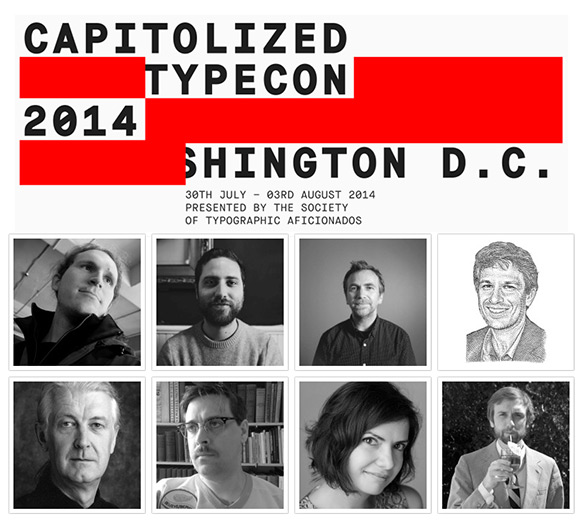 This year during my talk on Saturday, August 2nd, I'll be lifting the curtain a bit behind the challenges and opportunities of scaling typography services across over a hundred languages, vastly different types of connectivity and thousands of different devices for over a billion people. If the goal is to put beautiful type at the center of web services such as Facebook, I'll be aiming to answer questions on how typography decisions are made and the impact those decisions have on people who use such services.
For a change this year I'm not planning on attending any of the workshops and will instead of taking the opportunity to spend some time in museums and galleries, taking in some of the cultural history that's so prevalent in Washington, DC.
Hope to see you there!