Update: Unfortunately the Web Type East event has been cancelled. Anyone who purchased a ticket should contact TypeCamp for a full refund.
Although I missed the Web Type West event earlier this year, I'm making up for it at the Web Type East event at Concordia University in Montreal, Quebec on November 6th. The conference features a pretty stellar lineup of speakers including Grant Hutchinson, Brian Warren, Xerxes Irani, Paul Hunt and Stephen Coles and more.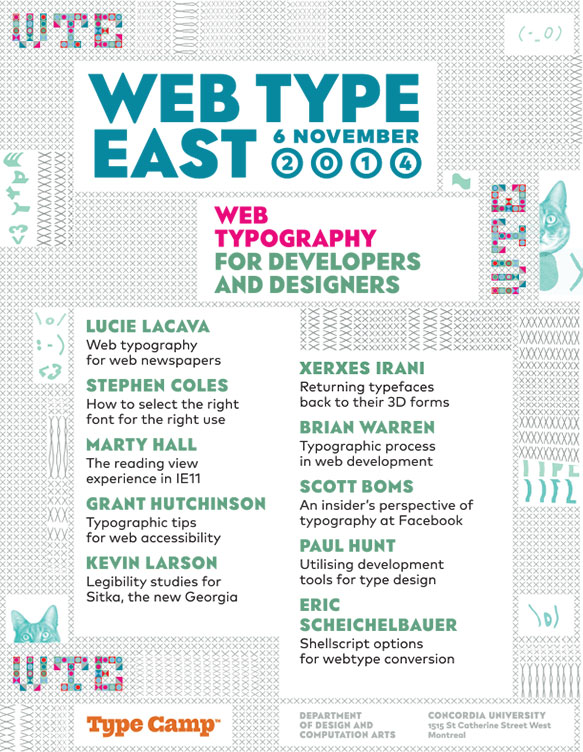 The title/descriptions of each of the talks tell me there's going to be information that even for me is fresh and interesting. My own talk will be a considerably updated and expanded version of the one I gave originally at Typecon this past August.
Montreal is a fabulous city and I'd love to see you there.