The second Swash and Serif show kicks off next Thursday evening in Toronto at the Black Cat Artspace. A piece I painted earlier this year is currently winging it's way to Toronto and will be on display (and potentially for sale) throughout the show's run.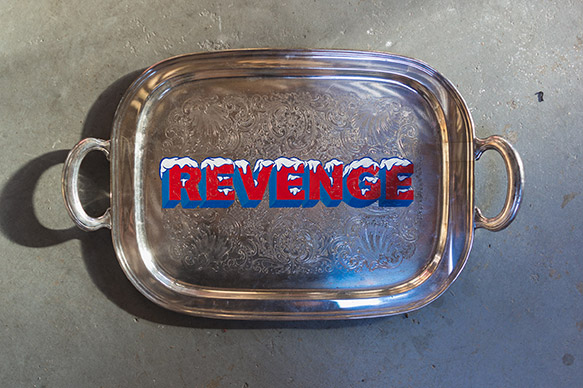 The particular piece I submitted for the show, titled "Best Served…", happens to be a personal favorite and it's a treat to make it available for others to enjoy. Better than it sitting in my studio space here in California. Credit for the concept belongs to fellow sign painter John Barrick from San Jose, california.
The Swash and Serif show runs from October 1st at 7:30pm to October 7th. The Black Cat Artspace is located at 2186 Dundas Street West, Toronto, Ontario.