Since first being introduced to it in 2012, the Risograph has been a staple in my creative toolbelt in the Analog Research Lab. In the years since, the number of Risos we've acquired has multiplied. The first of the two color models (an ME 9450U) added back in 2016 was given the nickname "Rex" and joined little brother RZA, the lab's trusty Risograph EZ 591U single color machine. We've since added a second with at least one more of these on deck. How many is too many right?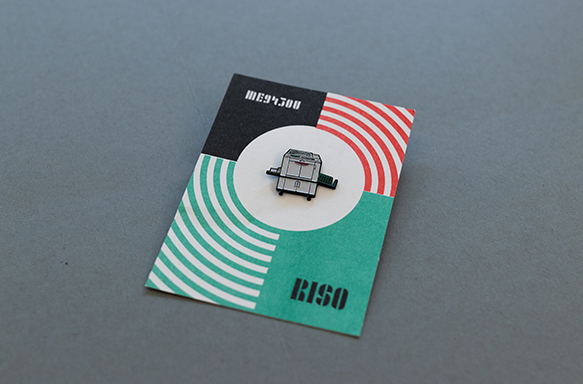 In advance of an upcoming appearance later this year at Magical Riso 2018 at the Van Eyck Academie in the Netherlands, I thought I'd create and share a tribute to this trusty creative companion. He's also much more portable, less surly, and never mucks up your color registration.
Rex the Riso the enamel pin is available now in very limited quantities and with a handy 20% discount just for you!