February 6, 2019 marks the opening night of The Right Kind of Wrong, a special public exhibition of printed matter — posters, prints, books, zines, and more from the Analog Research Lab and our Designer in Residence program at the Type Directors Club in New York.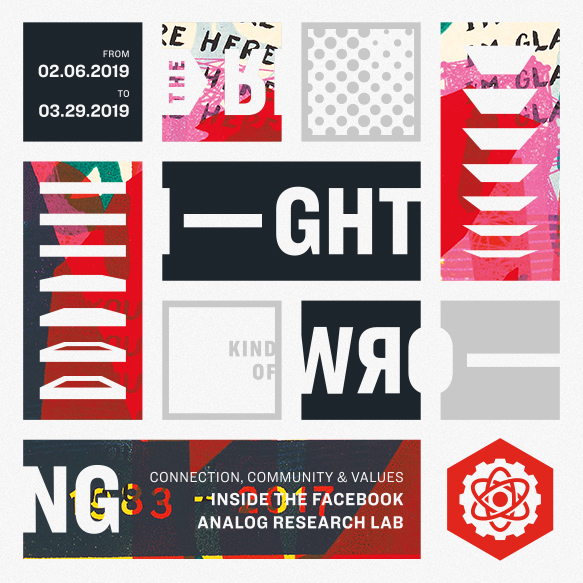 The exhibit and accompanying salon will chart the evolution of the Analog Lab since 2010 and its role at Facebook. This will be an opportunity to not just see this collection of work from the likes of Ben Barry, Tim Belonax, Jez Burrows, Elana Schlenker, Fuchsia MacAree, Eddie Perrote, Heather Hardison, Mario Wagner, Hannah K. Lee, Trevor Finnegan, Joseph Alessio, Frances McLeod, and myself in person — but to also understand the context and conditions in which it was created, and how this important element of the culture of the company has evolved over the years.
The exhibition (free) opens February 6 and runs through March 29, 2019 at the Type Directors Club. Full details and tickets for the opening salon are available from the TDC — $5 for members, $15 for students, and $30 for non-TDC-members.
Hope to see you there!